NAU Extended Campuses Public Site
📎 Mobile Design, Information Architecture, User Testing
The Extended Campuses of Northern Arizona University (ranked Best Online College for 2015 by BestCollegeReviews) manages all of the University's remote learning, both online and in 38 campuses around the state of Arizona.
In 2013, I managed the redesign of our public website: information architecture, function, and aesthetic design, in coordination with our new identity effort. The redesign is fully responsive, easy to maintain through the University's CMS, and strongly communicates the Extended Campuses brand to prospective and current students, press, and business partners.
Highlights
Responsive design for information-dense applications is challenging. I'm particularly proud of our Degree Search and Calendar pages, which maintain usability and complex function across devices.
One other interesting aspect of the site is a system of "information plumbing" which allows new content from blogs, events and uploaded documents to automatically populate sidebar widgets on relevant pages of the site. For example, if Marketing posts a new story related to our Yuma campus, the Yuma page will automatically sprout a widget displaying this story for a certain number of days, then the widget will disappear again. This keeps site content fresh and relevant with minimal maintenance.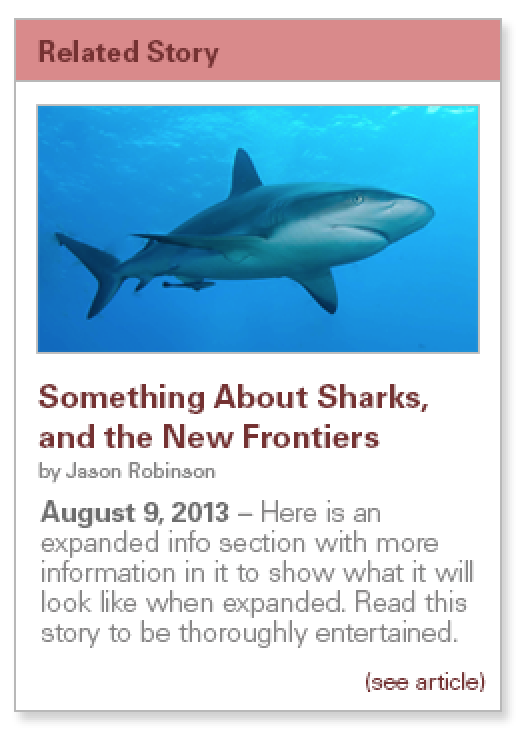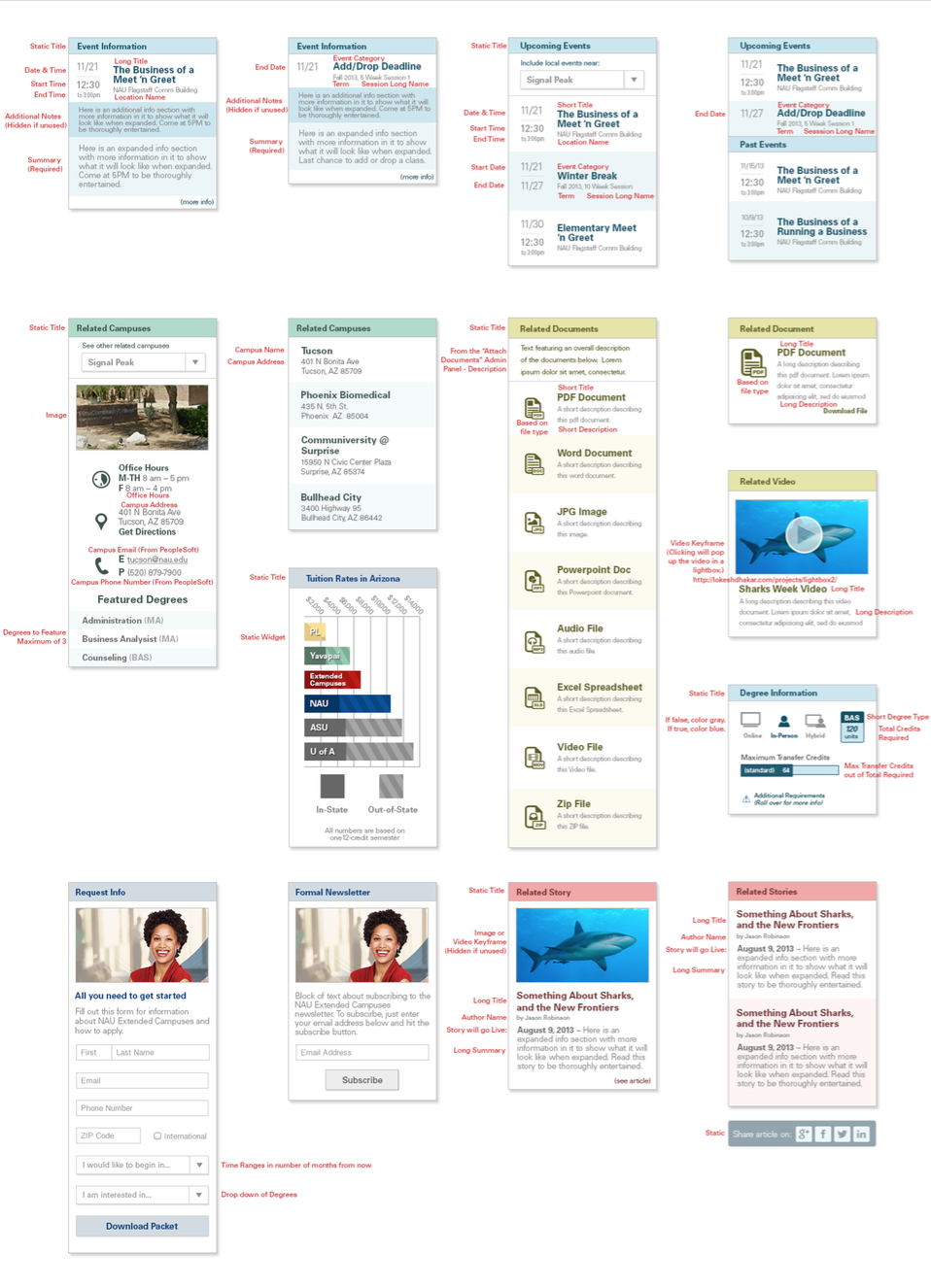 Information Architecture & User Testing
Our team started by mapping out the structure of the existing site. We logged dozens of pages, many outdated, many with duplicate information. Messaging and information were densely-packed and poorly-organized; the original site looked like this:
We first put together a preliminary site map:
In order to test the structure, I arranged a series of card-sort tests, in which each category is printed on an index card and testers are asked to group cards into logical categories or guess which page might contain a function. These tests were administered to faculty, staff, students, and strangers with no knowledge of NAU. Because this involved formal research, I coordinated with NAU's Institutional Review Board to make sure all testing was performed in an ethical manner, and arranged for compensation (snacks, NAU-branded water bottles) to be offered to participants as a small thanks for their time.
My final report included transcripts of all conversations with users, as well as photos of their sort results and relevant information about them:
Results were evaluated manually, and using OptimalSort to provide additional insight.
We made several adjustments to the architecture, and ended up with a clean navigation which has served us well not only on the primary EC site, but on subsequently-created sites related to specific campuses and programs.
We also do random user testing of our live designs. Here is one example of comments by a first-time visitor to our site:
"Overall, I think everything is here that I'm looking for; it's laid out very nicely. I really didn't have any issues, and I got the idea right away. I think the searching is super-simple… it has really everything you would need to make a decision."